We are so pleased you joined us in the BAST Free membership.
Your welcome gifts
1. Three education videos for your viewing pleasure. Warning, there may be some vocal nerdery. If you aren't that way inclined you may just find you start getting a tingle of nerdery if you hang around us long enough!
2. Plus one more surprise gift. A 10% discount on any BAST Store product. Whether you want more educational videos, would like to do the 20 Hour BAST Course or join us on a event such as Singing Teacher Training days or the Troubleshooting Clinic. Use BASTFREEMEMB10 when you check out from the BAST Store.
Our goal in BAST
We are here to help you with your singing teaching anyway we can. This includes helping you with your education, support, mentorship, business acumen or a community of like-minded folk.
Join us on Facebook
Make sure you join the free BAST Facebook Group for singing teachers. it's a great community and you can ask any singing teacher questions in there. Click HERE to request access.
We look forward to seeing you in the BAST community and growing with you in your singing teaching practice.
Warmest regards,
Line Hilton and Team BAST
---
Video 1 How To Give A Student Centered Lesson with Line Hilton
IN THIS VIDEO
BAST Trainer, Line Hilton, takes a look at student centered learning. She places it on the learning theories timeline and explains what it is, why it is an effective way to teach, special considerations and how to give a student centered lesson.
Website: linehilton.com
Video 2 The Ageing Voice with Lisa Haupert
IN THIS VIDEO
BAST Trainer Lisa explains:
– how the tissues that make up the larynx change with age
– whether or not that process can be slowed down
– how to train the ageing voice safely while continuing to build and maintain efficiency, endurance, and coordination
– signs and symptoms of problems in the ageing voice
– how other body systems can effect the ageing voice
– beneficial treatments and habits for the ageing voice
Website: shamelesssinging.com
Video 3 Vocology with Dr Ingo Titze
IN THIS VIDEO
Renowned voice scientist Dr Titze will discuss how science and the practice of voice habilitation can help the singing teacher.
Website: ncvs.org
---
Want more?
Go to the BAST website Store page for more educational videos. You can buy them individually or in packs. Don't forget to use your Discount Coupon code!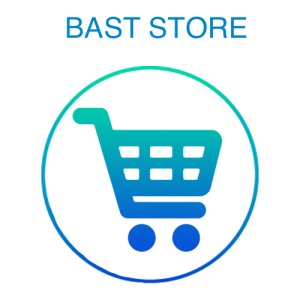 If you do the BAST 20 Hour Course then of course all the educational videos and much more will be available to you free in the first 12 months.